The Big 3
Events not to be missed in Northern Nevada.
September 8-10, 2023.
This month features The Great Reno Balloon Race, Dayton Valley Days, and The Genoa Candy Dance.
Be sure to check out the details below.
The Great Reno Balloon Race
This multi-day festival features a spectacular sight as dozens of hot air balloons take to the skies. Attendees enjoy activities such as the glow shows at dawn, opportunities to ride in a balloon, crafts, and concessions. You will need to be up early to see the Glow Show as they start at 5:00 a.m.
This event happens at Rancho San Rafael Park In Reno from September 8th- 10th.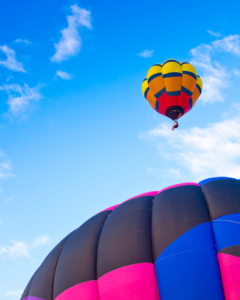 September 16 -17, 2023
Dayton Valley Days
Dayton Valley Days is an annual community event that brings locals and visitors together to celebrate the rich history and culture of the area. This festival features crafts, food, a pet parade, and even a show-n-shine. Lots of family fun will be held on the streets of Dayton from September 16th to 17th. You don't want to miss this!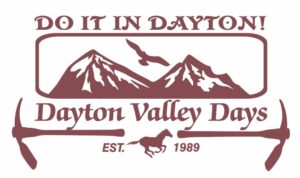 September 23-24, 2023
Genoa Candy Dance
This is the largest event that happens in Genoa, the Genoa Candy Dance. Originally this event was started to help the ladies in Genoa purchase street lights for the town. As time went on they needed to pay for the electricity, so the event continued into what it is today. This two-day event boasts over 300 vendors, from arts and crafts to food and activities. The main event is the Candy Dance which draws thousands of people to the town. This will take place from September 23rd- 24th.
Sierra Choice Realty and our agents invite you to enjoy these popular events happening in September throughout Northern Nevada.
See you next month: Check back monthly to see our monthly blog The Big 3 which highlights popular local events that are not to be missed.