Winter 2022-2023
We can choose to make this year the best year of our lives.
Loving the outdoors in Northern Nevada
"Check out this 7.0-mile loop trail near Reno, Nevada. Generally considered an easy route, it takes an average of 2 h 55 min to complete. This is a popular trail for hiking and running, but you can still enjoy some solitude during quieter times of day. The best times to visit this trail are March through November. Dogs are welcome, but must be on a leash (Alltrails)." View more Trails in the Carson Valley/Tahoe/Carson/Dayton areas.
Looking to buy a home? Get Homeowners Insurance!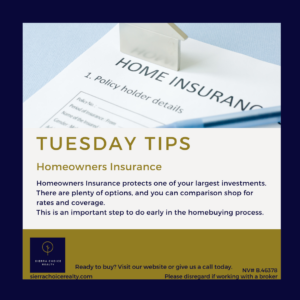 "What can go wrong? So much, including natural disasters, fires, crimes, accidents, and other emergencies, many of which can be expensive to fix. Without home insurance, you run the risk of getting stuck with a bill that could be in the tens of thousands of dollars. Home insurance offers protection and peace of mind that you won't get hit with expenses that might be hard to pay on your own. If you need a mortgage on your home, most lenders will require you to get home insurance before they approve your loan and close the deal. At closing, most mortgage lenders will need you to show proof that you have an insurance policy already in place—even though you don't officially own the home yet (Realtor.com)!" Read more
Find more tips for buying and selling your home
Selling your home? Winter is a great time!
"It's counterintuitive but true: Homes actually sell more quickly in the winter months. Winter offers some unique opportunities for sellers, so ignore your instincts to let your home hibernate. It's one of real estate's most enduring mantras: If you want to list your house, you should sit out the winter season and let it hit the market in the spring instead. Because everyone thinks they shouldn't list their property under threat of snow and ice, there are very few homes to buy at the start of a new year. But that doesn't mean there aren't still potential buyers on the prowl. And if your house is the only game in town, you're likely to have a lot more interest than in spring when the market is saturated (Trulia.com)." Read more
Have real estate questions? Need to make a move but unsure how to navigate the current market? Give me a call today at (775) 781-5184 and let's put my 22 years' experience to work for you. Now more than ever you need a proven professional on your side whether buying or selling.
Message from the Broker
As we begin 2023, we all have a choice. We can choose to make this year the best year of our lives. As always there will be ups and downs. There will be leaps of faith and unchangeable circumstances, but at the end of the day your mindset will determine your reaction to what this year throws at you.
Now more than ever if you have a real estate question, please give me a call. We can set up a time to meet in person or speak over the phone. I can even schedule a virtual meeting if that is your preference. Don't delay. Let's discuss your real estate portfolio and mastermind your best strategy in today's market.
Gregory Cremeans. Broker/Owner B.46378