Summer Newsletter 2023
Summer is a great time to get outdoors and enjoy all that Northern Nevada and Lake Tahoe have to offer!

Try a pop of color!
Attract buyers with a
pop of color!
It looks great and accentuates the home. It adds something special and makes it different from the rest.
Don't be afraid to go bold, especially outside. The front door is the perfect place to jazz things up.
(Realtor.com) Read more

Can Down Payment Assistance help you?
Have you heard of Down Payment Assistance? There are many regional and federal assistance programs out there for all types of homebuyers. Some buyers maybe be able to qualify for these funds through their type of profession, income, or where they purchase their homes. It is always a good idea to check and see if you are eligible if you need help making a down payment on a new home. (Realtor.com) Read more
Summer is a great time to follow some of our Trail Talk Thursday content and get outside! What is your favorite trail?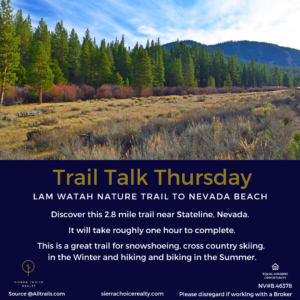 Lam Watah Nature Trail to Nevada Beach
A short stroll on a 2.8 mile trail near Stateline, Nevada.
This popular trail is good for hiking and biking in the Summer.
This trail will lead you right down to beautiful Nevada Beach.
Bring a leash for your pups if they are going with you.
(Alltrails.com) Trails in the Carson Valley/Tahoe/Reno/Dayton Areas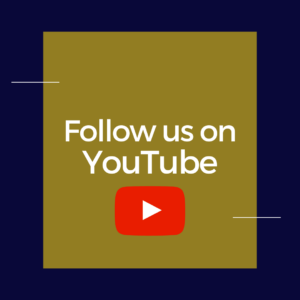 From the Broker:
Summer is a great time to get outdoors and enjoy all that Northern Nevada and Lake Tahoe has to offer.
After this past winter I am sure we are all wanting to enjoy the sunshine and warmth summer has to offer.
If you been following Sierra Choice Realty on our social media pages, no doubt you have seen our Trail Talk Thursday and if you are lucky enough to explore any of them,
please post on your IG or FB page and tag us!
Not into hiking but enjoy projects around the home?
Our Tuesday Tips include posts giving ideas on how to show your home in the best light to decluttering.
Advice that is timeless no mater if you are selling or staying put.
I know you have many choices when it comes to selecting a real estate brokerage and
I would like to say thank you to all our loyal advocates and clients for your years of business.
We love your referrals!
Stay safe, have fun, and don't forget the SPF.
Happy Summer!
Gregory Cremeans, Broker/Owner.
B.46378